About So Fresh
Dear Valued Customers,
It is todays ultimate dilemma:
With the current busy schedules, who has time to clean their house?
The importance of a clean house cannot be overstated. For many people, it's difficult to relax in a messy and dirty home. And let alone the embarrassment feeling of your dirty house once friends and family unexpectedly drop by.
On the other hand, what can you realistically be expected to do about it? You may have kids to take care of, demanding job duties to complete, dinner to make, errands to run, and the list goes on and on ...
I have struggled for the longest time in cleaning the house thoroughly so that I could entertain unexpected guests and spare the embarrassment of an unclean house.
Let's face it! It is hard to find carpet cleaners with quality and the willingness to understand what you need for your house.
Well, I'm writing today to let you in on a solution to this very common problem.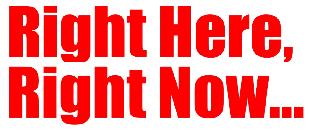 There is no better helpers than those who have experienced the same feeling of annoyance, irritated, embarassed, and so on.. you name it.
Hence, on June 2000, So Fresh Carpet & Upholstery Cleaning (So Fresh) is established as the carpet and upholstery cleaning company.
With over 20 years of experience in personal and professional carpet cleaning, we offer the highest quality services by means of our most innovative, clean and cost effective methods and we are committed to delivering outstanding results to keep your carpet, upholstery, home and office clean.
Our services make use of professional cleaning equipments including HHP-300 and ROTOVAC POWERHEAD, to ensure your furnishings to be squeaky clean and fresh. Furthermore, as part of the community, Citrus based cleaning products are prefered as an instance of environmentally friendlyuspan cleaning solutions over the toxic non-enviromentally-friendly solutions as it might also be dangerous for health.
Your carpet represents a significant investment in your home. To guarantee our highest level of cleaning services for you, we use customer surveys and we constantly monitor our work and should any area fail to meet our strict cleaning standards, it will be corrected immediately. And of course, we always encourage customer communication and use your opinion as valuable input to heighten our level of cleaning services.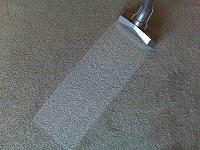 Our service includes:

SoFresh already has regular offices, warehouse, medical centre, residential to strata cleaning and construction cleaning for Grande Home and Building Addiction. So Fresh works covering Sydney-wide, * 24/7 days * for emergency job.
And for the sake of ensuring your trust, SoFresh is not just a cleaner but also qualified cleaning company who has certificates from: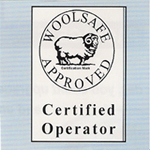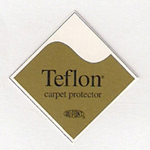 • TAFE in certificate II in Asset Maintenance,
• ITI at Advance Specialized Equipment Sydney,
• IICRC for Carpet, Upholstery, tile & grout and also pressure cleaning.
Bottom line, SoFresh quality job has met Australian standard cleaning industry. Awesome!
Unlike other cleaners, SoFresh possesses proven track records of quality job can be seen by regular and return customers and lot of referrals. Honesty and Integrity are highly valued parts of our works to perform a very high standard cleaning job for you. All jobs are fully guaranteed and insured.
Call us on 0413 971 592 or (02) 8735 8772 for FREE quote or schedule your appointment at your convenience.
Yours sincerely,



Steven H.